Services
---
2D Art Rabcat´s 2D department covers everything from concept art to mood boards, illustrations, marketing assets, UI design and storyboards. The comprehensive list of 2D services enables the studio to offer its support early on in your production. Dedicated in-house 2D artists ensure quick iterations and inspiring results.
3D Creation The wide range of services allows the Art Outsourcing Studio to assist you at every type of 3D production. Rabcat's crew includes specialists for any asset category as well as complete level and world creation. Tried and tested knowledge empowers the team to support you during prototype creation, pre- and full-production. Additional offers include pitching artwork, reference asset creation and style finding.
Animation Rabcat`s 2d and 3d animation offerings are a great addition to its other art services. Experienced animators will bring your ideas to life. We take care of rigging, skinning, animation, motion graphics and visual effects. Combining the studios animation expertise and 3D skillset allows us to offer a streamlined and full animation pipeline package.
Cinematics Rabcat's cinematic pipeline covers everything from storyboard creation, animatics to final compositing, editing and sound design. Every step in between is handled by creative and passionate specialists in their respective fields to ensure state of the art results. Rabcat's in-house render farm allows for quick previews and iterations if needed.
Co-development During the involvement in several major game productions, Rabcat demonstrated the ability to handle intractable tasks in an ever-changing development environment. This Included tricky responsibilities like style finding, art pipeline & workflow development and the creation of prototype assets in close cooperation with the client. Rabcat's field-tested offers also covers the creation of pitch material, external art direction and management of external art teams.
Company
---
Headquartered in Vienna and established in 2001, Rabcat has become a leading premium digital art content provider for the international videogame industry. Publishers and developers from all around the world trust in our ability to create state-of-the-art quality both on time and on budget.
Our client pool includes leading companies such as Blizzard Entertainment, Rockstar Games, Microsoft Game Studios, Ubisoft and Disney Interactive Studios. Due to the growing complexity of games and the increased expectations of the target audience graphic outsourcing has become a key word for the videogame industry. Rabcat's outsourcing model is aligned to these demands and the company demonstrates its wide range of services by working on AAA games with several high profile clients.
With a highly motivated core production team of 20+ professional artists including Concept and 3d Artists, and Animators Rabcat crew is currently supporting ground-breaking next generation console projects which will be released in the near future. In the meanwhile please enjoy an assortment of our latest artwork samples.








2001
Founded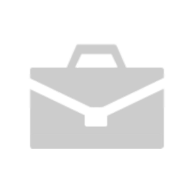 60+
Clients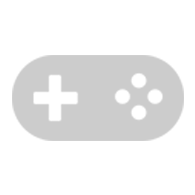 30+
AAA Projects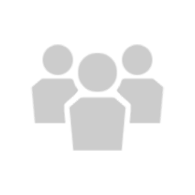 40+
Employees
Jobs
---
Please send us your CV and artwork samples per mail. Links to professional websites are also of interest. We encourage applicants to attach 3 samples of their strongest work (if static imagery, JPG preferred). Please limit your total attachments to 9 MB or less. Please do not apply via phone or send items via snail mail.
For more information, please download the pdf. Contact: jobs@rabcat.com
Clients
---
Thank you for your trust!
Client Quote
#1 / 18
"Rabcat did an outstanding job in directing and capturing the art style and spirit of the world famous Asterix universe. Their 2D to 3D adaptation truly lived up to the original IP. I can highly recommend working with Rabcat and I'm looking forward to my next project with them. Expectations exceeded!"
MARKO HEIN
Vice President Games, Deutsche Telekom AG
Client Quote
#2 / 18
"Working with Rabcat was exceedingly professional and pleasant. Progress and execution of the project were 100% in-time and in-budget. The work result delivered was of brilliant quality and exceeded all expectations. There is no doubt that we will continue working together with Rabcat."
FELIX ROEKEN
General Manager , Trinigy
Client Quote
#3 / 18
"Rabcat has been a great partner to work with and has made significant contributions to the quality of Forza Motorsport 3. Their passion, attention to detail and creative excellence is evident in every car they built for us."
JOHN WENDL
Content Director, Microsoft Studios | Turn 10 Studios
Client Quote
#4 / 18
"Playground Games worked with Rabcat during the development of Forza Horizon. The highly skilled team of artists was able to work as an extension to our internal art team and their attitude and professionalism enabled them to become fully engaged in the project.  Rabcat's organisation and professionalism also gave Playground confidence in their ability to deliver quality work, in short timeframes, without constant supervision. I would not hesitate in recommending Rabcat for future projects."
CHRIS DOWNEY
Lead Environment Artist, Microsoft Studios | Playground Games
Client Quote
#5 / 18
"For us partnerships with the right talent are the key factors for producing successful and great games. Rabcat is one of the most passionate partners we've worked with so far. During my time at Rockstar Games we had nothing but the best experience working with Rabcat. Based on mutual trust they are among our first partners of choice when it comes to complex, high end game content for our projects."
HANNES SEIFERT
Executive Producer , Deep Silver
Client Quote
#6 / 18
"Rabcat is creative, proactive and professional. Under their critical eyes, only the highest quality artwork is acceptable. They create a win win scenario for the customer and ensure that you are completely satisfied by delivering exactly to specified, on time and budget. I look forward to working with them again in the near future and highly recommend Rabcat for high quality character outsourcing."
DEREK DOHERTY
Art Outsourcing Manager, Climax Action
Client Quote
#7 / 18
"It has been great working with a team of highly skilled and talented people. Their vast knowledge of vehicles and weapons has allowed us to give them a lot freedom in the creativity and design of the assets with the end product exceeding our expectations. Rabcat is a Studio that excel's in every aspect of Art, Production and Management."
CHRIS GOTTGETREU
Art Manager, Microsoft Studios | Ruffian Games
Client Quote
#8 / 18
"Rabcat's contribution to Split/Second can simply be expressed as exceptional!"
VASSOS SHIARLIS
Outsource Manager, Blackrock Studios
Client Quote
#9 / 18
"Short communication and highly professional art support on time and budget, that's Rabcat. They rescued our main characters two month before submission candidate and provided excellent work in rigging, modeling and texturing. Thanks a lot to you, guys!"
MARIO JANISZEWSKI
Deputy Head of Design, Noumena Studios
Client Quote
#10 / 18
"Rabcat is indeed a great partner to work with, efficient, with great communication, and always learning and improving to keep up at the edge of the latest technologies we use in games. A great partner for us in the past, and in the future!"
AHMED BOUKHELIFA
Managing Director, Ubisoft | Ivory Tower
Client Quote
#11 / 18
"As a part of our long-term outsourcing strategy Rabcat came aboard as an official vendor at Microsoft Game Studios in 2008. After their work on Forza Motorsport 3, we were happy to engage Rabcat on the art challenges on Crackdown 2. Microsoft Game Studios is very happy in our partnership with Rabcat, in short: Rabcat: Fire and forget, come back later to find work better than you'd wished for."
PETER CONNELLY
Executive Producer, Microsoft Studios
Client Quote
#12 / 18
"Working with Rabcat has always been creative and reliable.This team excels in their professional approach, quick performance and goal-oriented anticipation of customer needs. I value their straightforward ways and the excellent results of their work."
EVGENIJ RYBNIKOV
Art Director, Gameforge AG
Client Quote
#13 / 18
"We've worked with Rabcat on several projects, and particularly on handheld, where the challenges are totally different compared to next-gen console products, we were highly satisfied with their technical and artistic ability to get the most out of the small display."
GERHARD SEILER
Managing Director, Sproing
Client Quote
#14 / 18
"The relationship between Rabcat and Deep Silver is outstanding in this business as real partnerships are very rare. Rabcat has a very high understanding of art and all artists picked up the idea and concept of Cursed Mountain real fast. A reliable and high quality cooperation was the result, which can be seen in each single asset Rabcat delivered for Cursed Mountain."
JULIAN KENNING
Art Director, Deep Silver
Client Quote
#15 / 18
"The Rabcat-team is the best partner one could imagine: Fast, professional and friendly. I think the outcome shows the excellent collaboration between them and us."
ROBIN HAEBERLE
Business Development, Jamba
Client Quote
#16 / 18
"Working with Rabcat has been great! They have been very professional, and able to deliver based on our very specialized needs. The personal contact created between our two teams allowed our production schedules and pipeline to include their work with minimal interruption and stay on time and budget."
NIKOLAUS STICKLER
CEO, Living Liquid Software
Client Quote
#17 / 18
"Rabcat did an outstanding job creating the enemy ghosts for our game. They also significantly contributed to the setup of the art pipeline of our production, and they really understood how to stretch the limits of our Wii game engine. Within all these parameters they created optimum results in a challenging timeframe. Highly recommended!"
HARALD RIEGLER
CEO, Sproing
Client Quote
#18 / 18
"It's unusual to work with such a flexible, professional, creative and though fast team, the cooperation with Rabcat was to our complete satisfaction. We're looking forward doing business with them again in the future! "
MARIO BAUMANN
International Marketing Manager, JoWood Productions
Client Quote
# /
"Rabcat did an outstanding job in directing and capturing the art style and spirit of the world famous Asterix universe. Their 2D to 3D adaptation truly lived up to the original IP. I can highly recommend working with Rabcat and I'm looking forward to my next project with them. Expectations exceeded!"
MARKO HEIN
Vice President Games, Deutsche Telekom AG